[ Glycol Dehydration, Gas Sweetening / H2S Removal, Sulphur Recovery Plants]
Offer advance process solutions and associated services base around its supersonic gas processing technology for gas treatment to the Oil and Gas Industry worldwide, for both upstream and midstream markets.
Twister BV offers innovative technologies and services for the global gas processing industry. Whilst originally launched to commercializes the revolutionary Twister Supersonic Separator, we now also market our proprietary Hydrate Separator and design services including Innovative technologies studies and Multi-phase flow modelling. Synergetic products and services are offered as integrated solutions in close cooperation with our strategic partners.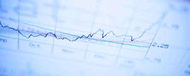 Innovative technologies studies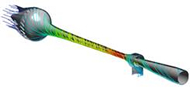 Multi-phase flow modelling (CFD)